Tourism Industry Partners
Featured Partners
Tucson Media Partners/Arizona Daily Star
4061 W Costco Place, STE 185
Marana, AZ 85741
(520) 573-4366
tucson.com
Your source for the region's Daily Event Calendar, Tucson Media Partners is a data-driven, customer-centric, full-service marketing agency built on the premise of best-in-class storytelling with the promise of robust, transparent reporting. Our knowledge and experience from thousands of clients nationwide, provides local precision to connect with your future customers. Our clients gain more than an agency: they receive a business intelligence partner. Our approach fuels customized, omni-channel solutions, driving growth for all local businesses.
____________________________________________________________________________________________________________________
Hacienda Del Sol Guest Ranch Resort
5501 N. Hacienda del Sol Road
Tucson, AZ 85718
(855) 969-3033
haciendadelsol.com/
WELCOME TO THE LUXURY RESORT LOCATED IN THE HEART OF THE SONORAN DESERT
AN AUTHENTIC TUCSON EXPERIENCE
Located at the heart of the Sonoran Desert, Hacienda Del Sol is a relaxing escape with breathtaking views and a storied history. Unwind in luxurious rooms and suites or enjoy live music while indulging in award-winning culinary experiences. Treat yourself to relaxing spa treatments, take a refreshing dip in the pool, stroll through the lush botanical gardens, or check out the artistic masterpieces spread out across our Tucson resort.
Head out and explore popular shopping, dining, and outdoor adventure destinations in the vicinity, along with other top Arizona attractions. If you're looking for an authentic Southwestern experience in the heart of the Sonoran Desert, there's no place like the historic Hacienda Del Sol Guest Ranch Resort.
____________________________________________________________________________________________________________________
Southern Arizona Heritage and Visitor Center
Pima County Historic Court House
115 N. Church Ave., Ste. 101
Tucson, AZ 85701
800-638-8350
visitsouthernarizona.com
Open Daily 10 am – 5 pm. The Southern Arizona Heritage and Visitor Center is your starting point to discover all that southern Arizona, the Sonoran Desert and the Sky Islands have to offer. Interactive exhibits featuring our region's nature, culture, food, history, water, recreation and innovation, a topographic map, brilliant diorama of the Sonoran Desert, theatre and gallery will introduce new places and provide inspiration to guide your journey in Pima County. Opening daily 10 am – 5 pm. Please check website for up-to-date information. Official Tucson Attractions Passport location.

Volunteering Opportunities
Venue Rentals
Learn more
about our venue rentals.
_______________________________________________________________________________________
Ajo District Chamber of Commerce
1 W. Plaza Street
Ajo, AZ 85321
520-387-7742
ajochamber.com
Ajo Chamber District of Commerce, Gift Shop, and Visitor Center are housed in the Ajo Train Depot. Built in 1916, it is part of the historic downtown Spanish Colonial style Ajo Plaza.
Best Western InnSuites Tucson Foothills
6201 N. Oracle Road
Tucson, AZ 85704
520-297-8111
innsuites.com
Nestled in the foothills of the Catalina Mountains, you're minutes from fabulous shopping, dining, entertainment and more. Breakfast and Social Hour are included every day.
Dark Horse Media
4441 E. 5th Street
Tucson, AZ 85711
520-748-1010
darkhorsemedia.com
Experience the power… when you run with the Dark Horse… a Tucson Advertising Agency: Your source for integrated digital, television, radio, out of home, print, social media campaigns and advertising strategies.
Diamond Transportation
6885 N. Oracle Road, Suite F
Tucson, AZ 85704
520-825-8888
diamondtransportation.com
Diamond Transportation is a Tucson-based company that provides transportation, logistics and management services for individuals and groups of all sizes. Our fleet ranges from sedans to buses and we offer a variety of services including airport transfers, event and tour transportation and charter requests all driven by professional chauffeurs.

Discover Bisbee
478 N. Dart Road
Bisbee, AZ 85603
520-432-3554
discoverbisbee.com
Bisbee's creative spirit is legendary. Here you'll find a forward-looking town with a remarkably well-preserved past. Bisbee is a town full of extraordinary historic architecture, as well as home to a vital, living, breathing art and music scene, all in a setting of rugged natural beauty. Bisbee's galleries and performance venues open a window into the town's rich culture of creativity–in surroundings that may just get your own creativity flowing too. Come be inspired in Bisbee.
Discover Marana
13251 N. Lon Adams Rd.
Marana, AZ 85653
520-639-8040
discovermarana.org
Stop by the new Marana Visitor Center, conveniently located off the I-10 between Marana Road and Tangerine Road exits. Pick up maps, get directions, information, and recommendations from our friendly Marana Chamber of Commerce staff who hace welcomed and served visitors from around the world snce 1987. You can also get your Tucson Attractions Passport to save Big on area attractions.The Visitor Center is directly across from the Ora Mae Harn District Park, where  you can picnic, let children loose on play structures and grass, and let your cannies run around the dog park. We are proud to welcome you to Marana and Southern Arizona.
Open
Mon-Thurs 9:00AM-4:00PM, Fri 9:00AM-12:00PM, Closed Sat-Sun


DoubleTree by Hilton Tucson Airport
7051 S. Tucson Blvd.
Tucson, AZ 85756
520-225-0800
Doubletree/Tucson Airport
The DoubleTree Suites by Hilton Hotel Tucson Airport is just a short ride away from downtown Tucson and the University of Arizona. Enjoy a freshly baked DoubleTree cookie and let our staff show you to your guest suite.
____________________________________________________________________________________________________________________________________________

EDITED MARKETING
Tucson, AZ
928.985.2069
editedmktg.com
EDited mktg. is a marketing and business consultancy. Our focus is the hospitality and travel vertical: hotels and resorts, B&Bs, vacation rentals, restaurants and bars, spa, fitness, golf and attractions. Using a diagnostic-based approach, we excel at positioning assets for greater success in today's digital world.
____________________________________________________________________________________________________________________________________________
Greater Oro Valley Chamber of Commerce 
7435 North Oracle Rd., #107,
Tucson, AZ 85704
520-297-2191
orovalleychamber.com
OUR MISSION: Maximizing Greater Oro Valley's unmatched assets.
Green Valley-Sahuarita Chamber of Commerce and Visitor Center 
275 W. Continental Ranch Road #123
Green Valley, AZ 85622
520-625-7575
greenvalleysahuarita.com
Discover Green Valley and Sahuarita – two great communities and two great lifestyles! Green Valley is Southern Arizona's premiere active-adult community with hiking, cycling, golfing, birding and more. And families just love Sahuarita's excellent schools, great parks and scenic beauty.
SOUTHERN ARIZONA ARTS AND CULTURAL ALLIANCE
CATALYST Collaborative Arts & Maker Space
TUCSON MALL
4500 North Oracle Road, Suite 110
​Tucson, AZ 85705
(520) 797-3959
saaca.org
Southern Arizona Arts & Cultural Alliance (SAACA) is a not-for-profit organization existing to ensure that, through engagement in arts and culture, our communities produce strong, inspired citizens. SAACA enlists artists, businesses, governments and individuals to expand artistic and cultural opportunities. To enhance access to the arts and promote cultural awareness, SAACA presents festivals, events and programs as well as educational opportunities for all ages. SAACA also joined an innovative program linking arts and culture to businesses, government and other non-profits through Southern Arizona Business Committee for the Arts, joining economic development to the arts and ensuring arts remain a community staple.                                                                             
CATALYST (MAKER & CREATIVE COMMUNITY ART SPACE)
Lower Mall Area near Sears and Dillards
The Southern Arizona Arts & Cultural Alliance is proud to announce our largest community investment project to date. A permanent home for the organization and community gathering, learning and creation space.  Learn More. 
Hacienda Del Sol Guest Ranch Resort 
5501 N. Hacienda del Sol Road
Tucson, AZ 85718
520-299-5554
haciendadelsol.com
Located at the heart of the Sonoran Desert, Hacienda Del Sol is a relaxing escape with breathtaking views and a storied history. Unwind in luxurious rooms and suites or enjoy live music while indulging in award-winning culinary experiences. Treat yourself to relaxing spa treatments, take a refreshing dip in the pool, stroll through the lush botanical gardens, or check out the artistic masterpieces spread out across our Tucson resort. An Authentic Tucson Experience nestled at the base of the Santa Catalina Mountain Range, Hacienda Del Sol is a relaxing refuge with a storied history. Spencer Tracy and Katharine Hepburn are among many of the famous names who've strolled the grounds of this stunning resort, which is included in the National Registry of Historic Places in Arizona and is a member of Historic Hotels of America.
Madden Media 
345 E. Toole Avenue
Tucson, AZ 85701
520-322-0895
maddenmedia.com
Madden uses innovative, technology-driven marketing strategies to provide solutions for our partners. Our team impacts the growth of communities by creating personalized, immersive content that connects people to places.
La Quinta Inn & Suites Tucson Reid Park 
102 N. Alvernon Way
Tucson, AZ 85711
520-795-0330
laquintatucsonreidpark.com
The new La Quinta Inn & Suites Tucson Reid Park is an urban oasis, offering contemporary style, modern comforts and unsurpassed service. Centrally located, just minutes to downtown and the U of A, multiple dining and recreation options within walking distance. The Wi-Fi is fast and free and delicious hot breakfast is included in the rate.
 
Local First Arizona
520-261-0824
localfirstaz.com
We are a team of insanely passionate individuals who understand that small businesses are the heart and soul of our state. Businesses like yours are the landmarks that define our cities, create a sense of culture, and provide unique experiences that make locals proud to call Arizona home. From our resources for small business    owners, to our broad network of like-minded entrepreneurs, you'll find the support you need at.
____________________________________________________________________________________________________________________________________________
PIMA COUNTY ATTRACTIONS AND TOURISM
Pima County Historic Court House
115 N. Church Ave. (2nd Floor)
Tucson, AZ 85701
(520) 724-7355
cms.pima.gov

The Pima County Department of Attractions and Tourism works closely with other Pima County Departments, Visit Tucson, the County's official tourism marketing organization, and the Southern Arizona Attractions Alliance to enhance the economic welfare of Pima County citizens and businesses by collaborating on tourism related efforts. Attractions and Tourism partners with many other outside organizations to market special events, target destination travel groups and support community organizations focused on tourism and increased residential use of our parks and open spaces. Pima County Attractions & Tourism is also the home of The Loop Store now located in the Southern Arizona Heritage & Visitor Center, Pima County Historic Courthouse on the ground floor, offering biking jerseys, running shirts, t-shirts, hats and more for sale to celebrate the 131-mile multi-use pathway that connects our community.                                                                                                                                             _______________________________________________________________________________________________________________________________________                           
Sheraton Tucson Hotel & Suites
5151 E. Grant Road
Tucson, AZ 85712
520-323-6262
sheraton.com 
Sheraton Tucson Hotel & Suites blends the intimacy of a boutique hotel with fun and function of an urban retreat. Over 18,000 square feet of meeting space, including outdoor gazebo with fire pits in patio/pool area. Signature Restaurant, Fire & Spice and indoor/outdoor lounge as well.
Southern Arizona Guide
5000 N. Gerhart Road
Tucson, AZ 85745
520-820-2710
southernarizonaguide.com
SouthernArizonaGuide.com is a content-rich website about the Best of Baja, Arizona, including Dining & Lodging Reviews and the Best Things To See & Do. SouthernArizonaGuide.com features an Events Calendar, articles, photographs, and over 40 original videos about our region's most interesting people & places, as well as its history and cultural heritage.
Tanque Verde Guest Ranch 
14301 E Speedway Blvd.
Tucson, AZ 85748
520-296-6275
tanqueverderanch.com
Nestled in the natural beauty of the Rincon Mountains, between the Saguaro National Park and the Coronado National Forest, the Ranch offers awe-inspiring scenic views. An Arizona dude ranch setting is sure to make a lasting impression.
Offering an abundance of activities for all ages, there is never a dull moment at Tanque Verde Ranch. Whether you're seeking to explore the desert and mountains, relax and reconnect with yourself, satisfy a creative craving, or burn up some energy with a challenging game, the Ranch offers a variety of activities to help you make the most of your dude ranch vacation!
Choose from horseback riding, guided hiking and biking, swimming, dancing and fishing. Tanque Verde also has several tennis and basketball courts for guests to take advantage of. While in Tucson, check out a variety of unique off-site activities, which include downhill skiing, golfing, cave exploring, mountain climbing and more!
___________________________________________________________________________________________________________________
Tucson Hispanic Chamber
823 E. Speedway Blvd.
Tucson, AZ 85719
(520) 620-0005
tucsonhispanicchamber.com
The Tucson Hispanic Chamber is the largest Latino business organization in the State of Arizona and one of the top ten Hispanic Chambers in the nation. In 2014, the chamber launched its affiliate chambers in Sierra Vista, Nogales and Douglas. In 2015, a strategic partnership with the Arizona Chamber of Commerce and Industry was announced which integrates membership.
The Tucson Hispanic Chamber was founded in 1989 and its Foundation in 1999. The mission of the Tucson Hispanic Chamber and its affiliate chambers is to advocate for and provide services that helps grow its members' businesses in our bilingual and bicultural region.
___________________________________________________________________________________________________________________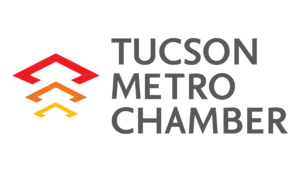 Tucson Metro Chamber
212 E. Broadway Blvd.
Tucson, AZ 85701
520-792-1212
tucsonchamber.org
The Tucson Metro Chamber is a membership-based business advocacy and community development organization that represents 1,500 businesses, employing more than 160,000 employees in Tucson and Pima County. The Tucson Metro Chamber is committed to being the connector of leaders and influencers, catalyst for business growth, and champion for a stronger community.
_______________________________________________________________________________________________________________________________________
Tombstone Chamber of Commerce 
101 W. Allen Street
Tombstone, AZ 85638
520-457-9317
tombstonechamber.com
Tubac Chamber AND VISITOR CENTER 
 1 Burruel Street
Tubac, AZ 85646
520-398-2704
tubacaz.com
Tubac Voted #1 Best Small Town Arts Scene by USA Today 10BEST Readers' Choice 2021!
Travel and Leisure named Tubac one of "America's Best-Up-and-Coming Small Towns." Tubac is a unique rural community of historic sites, art galleries and intriguing shops. Outdoor activities include golfing, hiking, biking, walking and birding. Tubac is a historic destination for the arts! Tubac features over 100 eclectic shops and world class galleries situated along meandering streets punctuated by hidden courtyards and sparkling fountains.
Spend the day wandering amongst the wealth of paintings, sculptures, ceramics and photography, as well as unique regional fashion of leather, crafts, antiques and jewelry.
Chamber Hours: Monday-Friday, 10 am to 3 pm
Visitors Center Hours: Wednesday-Sunday, 9 am to 5 pm, Tubac Presidio State Historic Park and Museum.
 UNIVERSITY OF ARIZONA ATTRACTIONS VISITOR CENTER 
University of Arizona
811 N. Euclid Ave.
Tucson, AZ 85719                                                                                                                                                                                                                                                                                     520-621-5130
visitorcenter.arizona.edu
YOUR ADVENTURE BEGINS HERE. Enhance your campus experience by planning  ahead. Do you have a full day to spend? Or a couple of hours? Let us know your interests and we'll be happy to help you plan your itinerary, which may include our highly interactive tours.
Vamos A Tucson
Hermosillo, Mexico
1-800-822-4820
vamosatucson.com
Visite nuestra Guia Oficial de Visitantes de Tucson donde encontrara informacion que necesita para su próximo viaje a Tucson, como lo son tarifas de hotel, restaurantes, centros comerciales, atracciones y mucho mas.
Visit Nogales-Santa Cruz County
123 W. Kino Park
Nogales, AZ 85621
520-287-3685
thenogaleschamber.com
The area around Nogales is host to ghost towns, mining camps, curio shops, first-class restaurants, night clubs, and more. Visit us Monday-Friday, 9am-5pm.

Visit Tucson
115 North Church Avenue, Suite 200 (Historical Pima County Courthouse)
Tucson, AZ 85701
520-770-2148
VisitTucson.org
So Much to Do & Explore. Come Free Yourself- Plan Your Visit Today. Find Places to Stay. Explore Around Tucson. Foodie Recommendations. Local Events. Neighborhoods: Downtown, Oro Valley, University of AZ, Catalina Foothills, Westside, Eastside, Southside. Our mission is to support the economic prosperity of the Tucson area by promoting, selling and marketing the region for meetings, conventions and tourism. Visit the website at visittucson.org.  OFFICIAL SPONSOR OF THE SAAA and TUCSON ATTRACTIONS PASSPORT.
Westward Look Wyndham Grand Resort 
245 E. Ina Road
Tucson, AZ 85704
520-297-1151
westwardlook.com
Westward Look Wyndham Grand Resort & Spa is an 80 acre desert oasis. With 241 guest rooms, award-winning dining, spa, horseback riding and so much more, Westward Look's the only choice for a true Southwest experience. We want to create a partnership with all that Tucson has to offer.
COMMUNITY & ECONOMIC DEVELOPMENT LINKS
Pima County, Arizona
Pima County, the second largest of the four original counties, was created in 1864 and included approximately all of southern Arizona acquired from Mexico by the Gadsden Purchase. Settlement of the region goes back to the arrival in the 1690s of the Spanish who encountered Native Americans already living here. Pima County is unique in the way it has developed its land resources. Instead of simply selling off its land to the areas museums, stadiums and heritage attractions, the County has chosen to lease it to organizations over time, while maintaining ownership. This in turn has created a strong partnership between the County and the leaseholders. Some of the best attractions in Southern Arizona are found right here in Pima County. To learn more, visit the website at pima.gov
The University of Arizona
The University of Arizona has long been a major center for arts, culture and science in the Southwest. A variety of museums and galleries – including the UA Museum of Art, the Center for Creative Photography, the Arizona State Museum, Flandrau Science Center & Planatarium and others – are home to distinguished collections that span a world of artistic endeavor from ancient to avant garde and sciene innovations. Public programs in theater, music, dance and film range from lavish stage productions by international touring companies to programs by visiting artists, faculty, students and the community. To find out what more, visit the website at www.arizona.edu/.
Mt. Lemmon Science Tour App
Experience the unique Sky Island Region of Southern Arizona on your drive up to the beautiful Mt. Lemmon in a new way. Download the free app to take this popular audio Tour–where one of the most dramatic drives in the United States meets some of the most unusual natural science in the world. Fascinating and family-friendly, the Tour features music by the local band Calexico. Find out more information at www.visittucson.org/mtlemmonsciencetour
Kino Sports Complex
Kino Sports Complex, which covers 155 acres at 2500 E. Ajo Way, is the largest professional sports and entertainment venue of its kind in Pima County. With a panoramic view of the Santa Catalina Mountains, it is a natural fit for youth, high school, collegiate grass sports and soccer. Kino also makes a great setting for social gatherings, concerts, and community events. The Complex north of Ajo Way is home of FC Tucson and primarily dedicated to soccer activities with a lighted 2,000-seat North Grandstand field, four more soccer fields, and a 2,000-seat stadium. Coming soon to South Kino, more fields and activities. For a complete list of all our scheduled events go to kinosportscomplex.com
Pima County Natural Resources, Parks & Recreation
From caring for stately saguaros in Tucson Mountain Park to overseeing after-school recreation programs and managing our historic ranch lands, Pima County Natural Resources, Parks and Recreation adds a vital dimension to the life of our residents and visitors. You receive exceptional service from our committed professionals who work hard to ensure our county parks and recreation system remains the jewel in the crown of the Southwestern United States. We invite you to hike and play in our parks, visit Canoa Ranch or take one of the many classes we offer. We're working for you! Visit the website at pima.gov/nrpr
Sun Corridor, Inc.
Sun Corridor Inc. is a transformative, bi-national economic development organization representing one of the most dynamic and growing major business centers in North America.  Located in Southern Arizona and Sonora, Mexico and encompassing four counties in Arizona (Pinal, Pima, Santa Cruz and Cochise) and 72 municipalities in Sonora Mexico, Sun Corridor Inc. represents a population of 4.25 million people. Visit the website at Home – Sun Corridor Inc.